God's Promises
Welcome to our series "God's Promises."
The Bible is full of God's promises and reminders that He is faithful. Looking at four of these powerful promises will teach children more about His incredible character, and will help them to dwell in the truth of His word for themselves.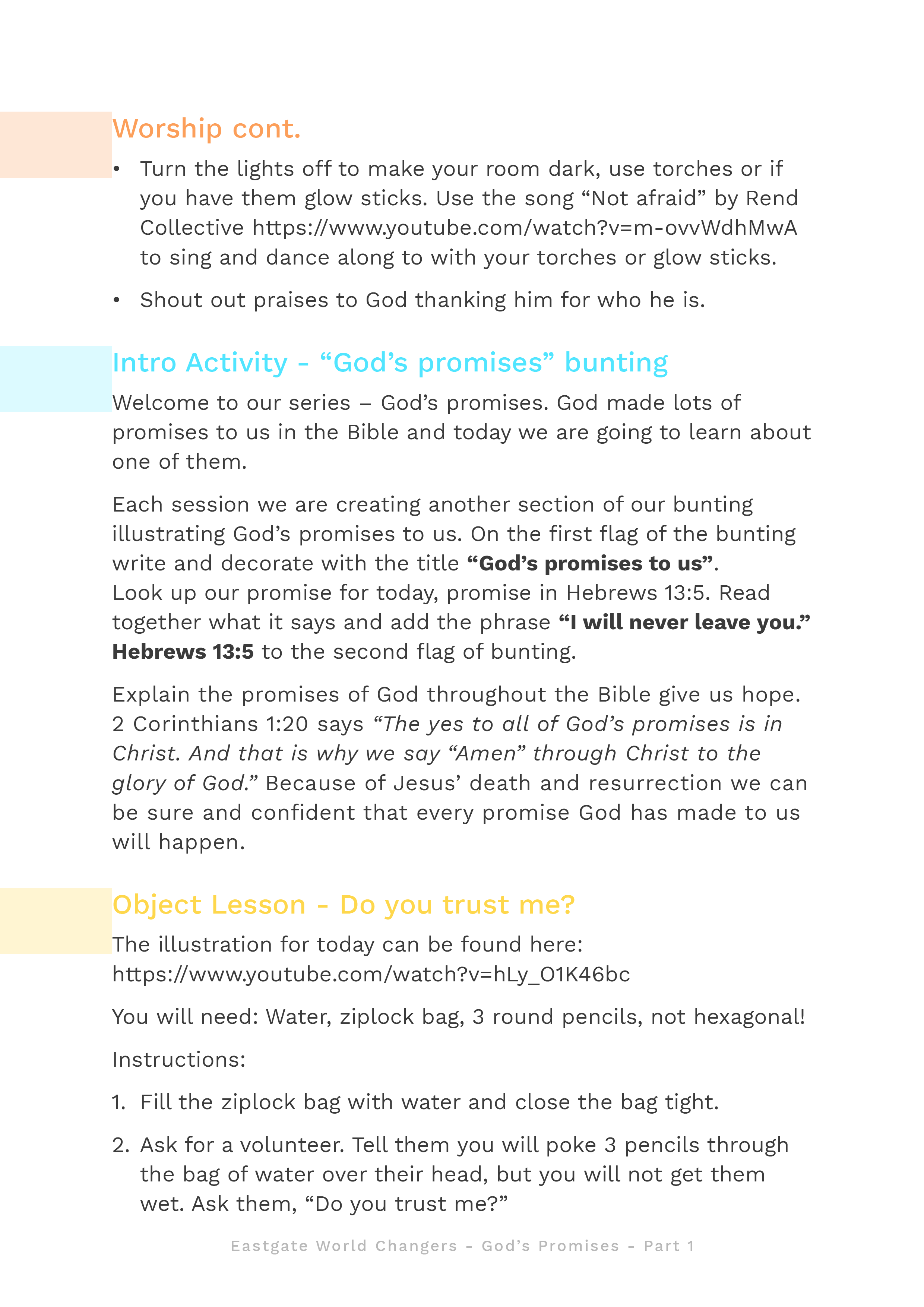 This series is designed for a mixed age range and can be adapted to use in groups or online.
Each session is built around the core value of providing children with the opportunity to:
Worship, Encounter, Study and Be Activated.